Carers Trust has launched a survey to find out about the pressures and challenges facing young carers aged up to 25, including how they continue to be affected by coronavirus, and what support they need.

The findings of the survey will be published on Young Carers Action Day (16 March 2022) and will help influence decision makers to give young carers and young adult carers the support they need.

Can you help young carers and young adult carers by adding your voice and filling out the survey?

And please spread the word with your friends who are also young carers to make sure as many people as possible take the survey.

By taking part in the survey, you will have the option to be entered into a prize draw for a £25 wellbeing gift box.

The survey is live and will run up to 30 January 2022.

You can find the survey here.
20:52, 12 Jan 2022 by Jo Maye
Tags:

This year, Carer's week was celebrated on the week commencing Monday the 7th of June. Carer's week is an annual campaign which aims to raise awareness for Carers all across the globe, whilst recognising their hard work and dedication to their caring role. The general theme of this event is to make Carers visible and valued. Here at the Young Carers Project, we try our best to make this an extra special week for our Young Carers. The YCP team came up with some great ideas for the children enjoy their week outside of their caring responsibilities, and it was a huge success.
The Young Carers Project holds regular drop in sessions at Searchlight Community Centre on Monday's. So, to kick start the week, we treated the young carers to a Minecraft bouncy castle in the sports hall of our venue, featuring party games and party treats. We also incorporated a range of fun activities for the YC's; including creating 'Spring Rainbows' to fit with the theme of Spring coming to an end, and the welcoming of summer. The YC's also made coloured sand bracelets. They loved these activities as it was an opportunity to get messy and be creative using a range of materials including cotton wool, colourful fabrics, paint, glitter, coloured sand and plenty more.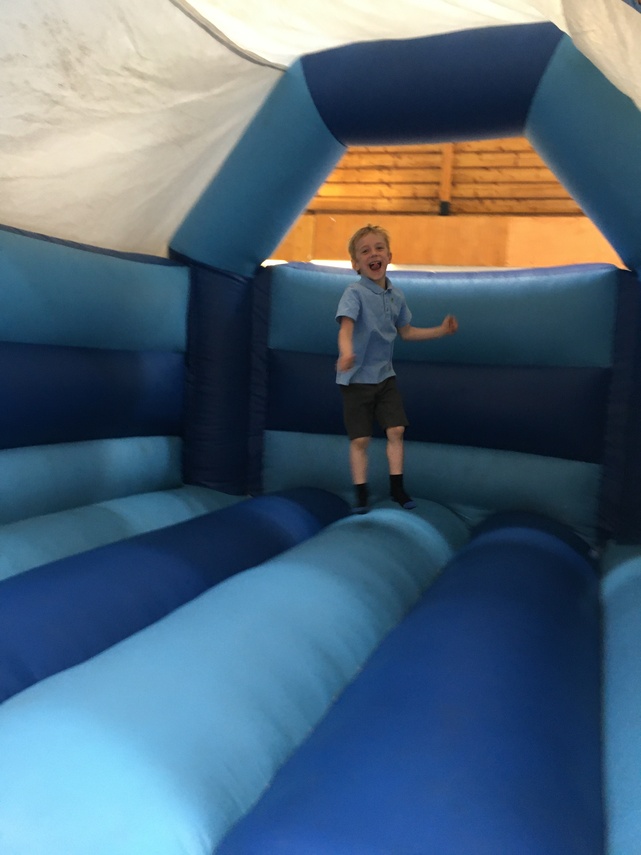 Our Moor Lane group of YC's were also treated to a Bouncy Castle at a brand new venue, Chessington Cricket Club. Here, they enjoyed a disco with blackout blinds, loud music, party games, and party treats. We really appreciated the Mayor of Kingston upon Thames coming along to this event to see, and experience what we had planned for our Young Carers. The children played games including pass the parcel, musical chairs and musical statues. They had such a great time together.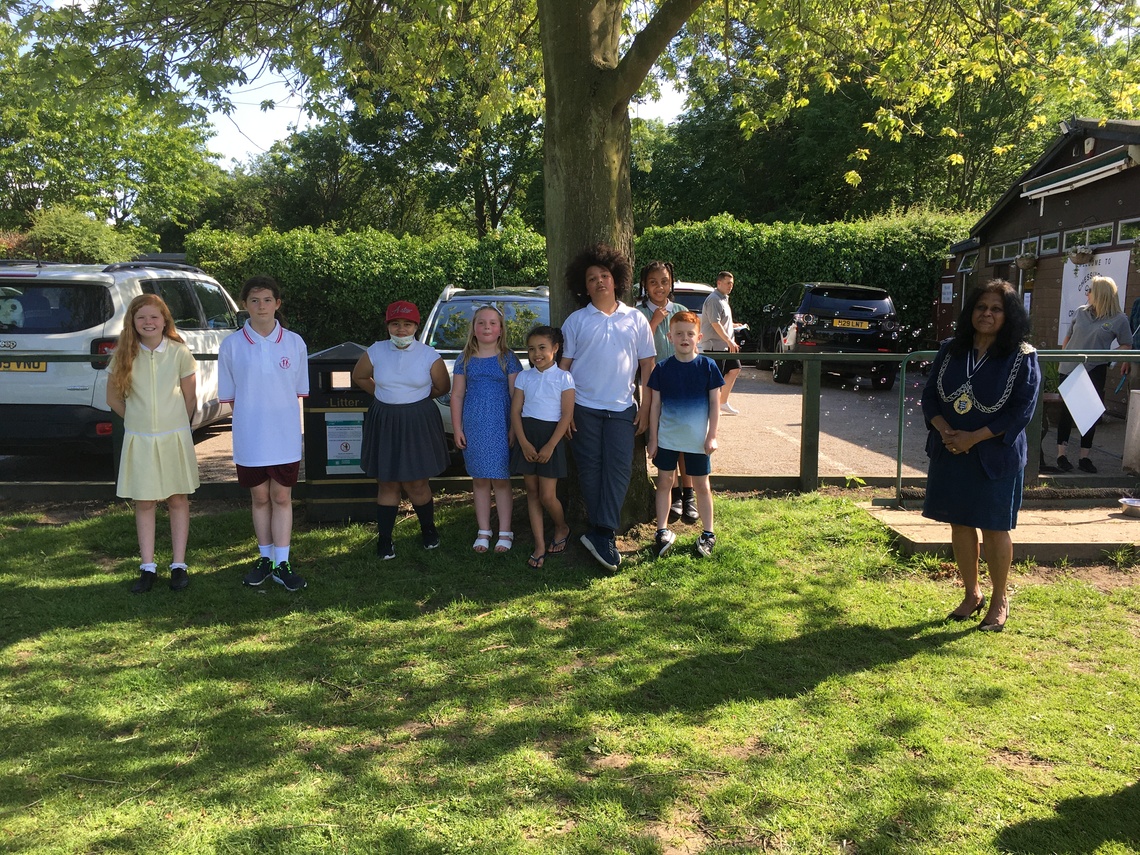 Finally, to bring Carers week to a close, the YCP team organised an inflatable Bucking Bronco Rodeo Bull for our Young Adult Carers as an evening activity. They loved being competitive with one another to see who could hold on for the longest. There were plenty of fun games and other surprises and treats organised for them to have an enjoyable evening.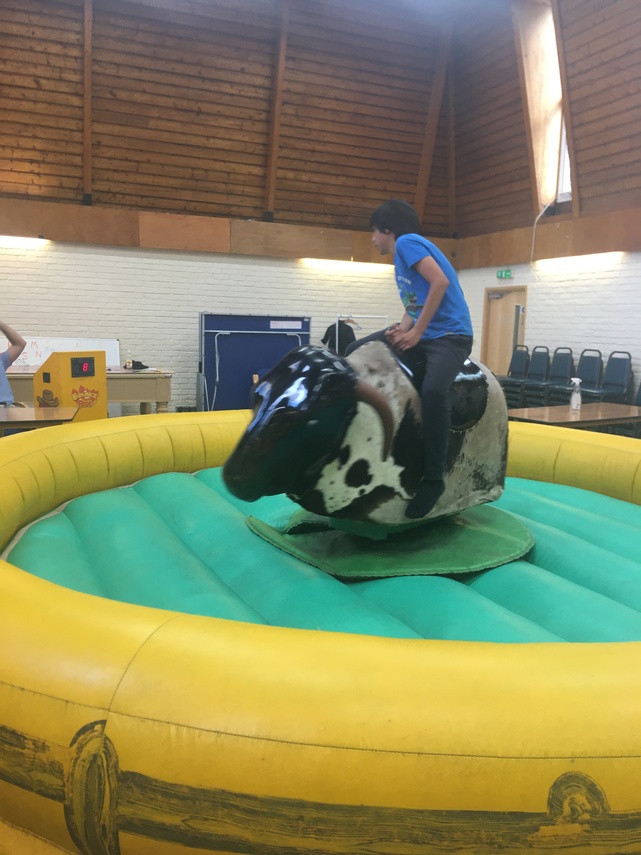 We would like to say a huge thank you to all who made these events possible. We appreciate all our partners, event organisers, and Carers so much and are so grateful to have such a large support network. Carers Week is an essential celebration, and whilst we must use this week to highlight their value, we also recognise how amazing our Carers are on a day to day basis.
12:01, 24 Jun 2021 by Christina Brouwer
Tags:

Welcome to our new blog posts about mental health. We have asked one of our lovely volunteers to write up some information and advice regarding mental health. So keep an eye out for the blog posts titled "Welcome to Stelly says"!
My name is Estelle but I go by Stelly, Im 20 years old and I'm gonna to use this space to talk about mental health and problems young people face daily, with the main aim to provide some help that can be more relevant to you as a 21st generation young person. Please let it be known this blog will occasionally contain sensitive topics.
Depression and anxiety are two of the most common mental health problems that young people face today. They can manifest themselves in many ways, and it can be supeeeer overwhelming. It can be mega challenging to know how to cope and manage with them, but the important point to note is that you can! Depression is generally defined as feeling very low and not enjoying the things you used to, however as I said before, there are many ways that this can show itself in your life. For starters, you may struggle to get out of bed, you might struggle to jump into the shower, complete homework, see friends, make reckless decisions, isolate yourself etc. These feelings are completely normal when you have depression - as annoying as they are. Anxiety is a sense of fear and can be as general or as specific as it wants. For example, I suffer from social anxiety, and public speaking is my biggest fear.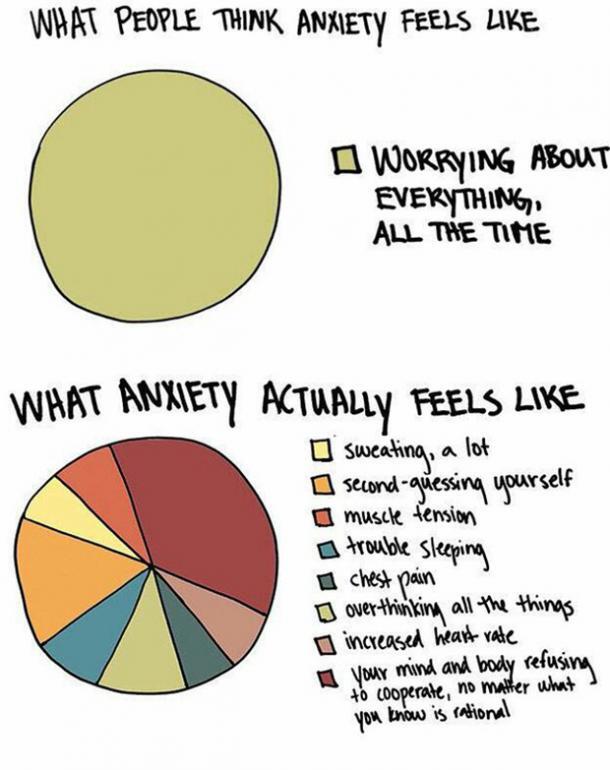 We want to use this blog space to talk about issues you face during your lives and potential solutions or coping mechanisms for these problems. Having been a carer and recently just turned an adult myself, I relate heavily to your lifestyles and hope to really make a difference to the mental health crisis young people (especially young carers') are facing!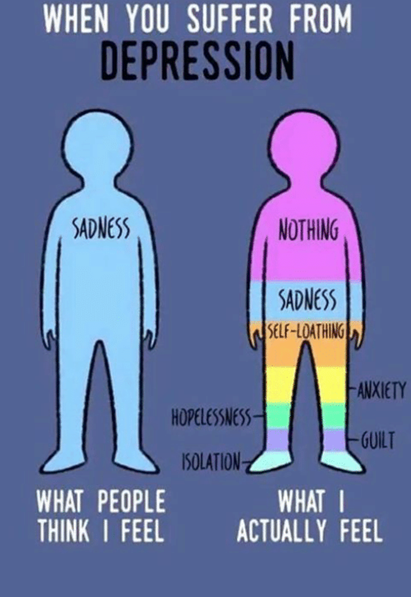 14:05, 17 Jun 2021 by Christina Brouwer
Tags:

Archive
Use the calendar or list of months to view entries made on those dates.
| S | M | T | W | T | F | S |
| --- | --- | --- | --- | --- | --- | --- |
| | 1 | 2 | 3 | 4 | 5 | 6 |
| 7 | 8 | 9 | 10 | 11 | 12 | 13 |
| 14 | 15 | 16 | 17 | 18 | 19 | 20 |
| 21 | 22 | 23 | 24 | 25 | 26 | 27 |
| 28 | 29 | 30 | 31 | | | |